Just had a short phone conversation with one of my very best friends. We obviously hadn't met or talked for way too long – and Norwegian vacations easily add to that.
Somehow we managed to not tell him – and perhaps you as well – that we'll be going to Hawaii at the end of September.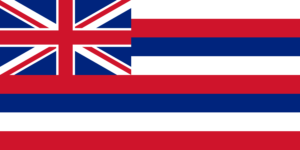 There are multiple reasons for this, one of the most important one is that God is telling us to go. And I think that some of our secondary reasons also a parts of his reason for telling us to go – such as Maria's health which is so much better in warmer climates. We are looking forward to discovering more of God's reasons, and to see what opportunities and events we'll meet.
Marthe and Eskil will continue their education here in Norway – they are both at the same school, Vågen VGS in Sandnes, and we hope they will be able to make a trip around Christmas to visit us. We'll try to Skype often so to keep in contact.
Krister and Bente will join Foundation School, at the University of the Nations, also in Kona – a school we can heartily recommend.
We will be working with YWAM Ships, an organization that has a number of sea-going vessels around the world – these small ships visit islands that otherwise would not get any visitors – and no doctors, healthcare, dental, …
There's much more to write, such as our expectations, but if you want to hear more you should stop by or skype. You can also visit us in Hawaii.
We'll be leaving at the end of this month, so three more weeks to relax, and then one week to stress a bit :)
You can have a look at these common Hawaiian phrases in the meantime.
We'll keep you updated.