A quiet day, or so we thought. Sunday.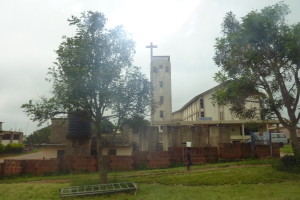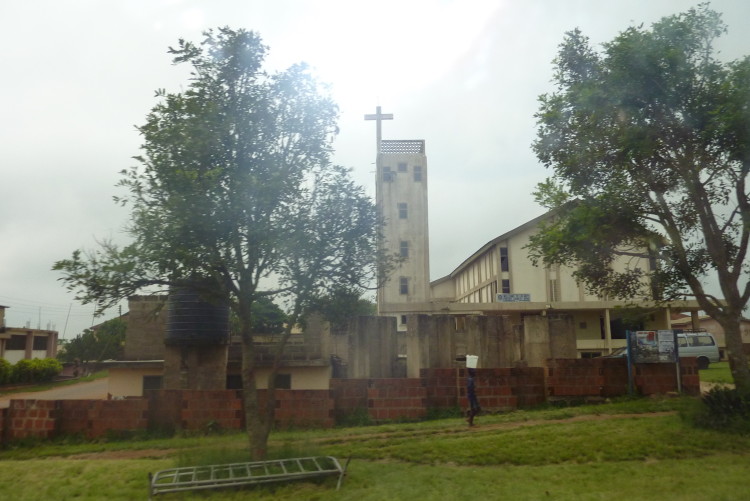 No specific plans, just 'hanging out' on our veranda, playing with the kids, reading a bit… But Sunday in Ghana means church, and church means SOUNDCHECK at 7am :-)
Since our house is right next to the church, we can 'enjoy' church without even being there. Soundcheck, in my eyes/ears, is not really neccessary, since: 1. they don't need microphones! 2. it doesn't guarantee things will work when the service starts.
9.30 am: service starts. We decide not to go there, but stay home, since everything is in Twi, the local language. 10.00 am: bible study, the church devides into smaller groups. If we would be in church, we would now have gone home to have some coffee. 10.45 am: church continues til around 2 pm. Lots of singing, loud speaking (of course in the microphones, which – like I said – they really don't need!) :-D
This Sunday the drumband was playing, and I have to say…. the drumming definately makes up for the singing. As where the singing is a bit out of tune and so loud the decibel level become dangerous, the drumming is absolutely exellent!! These guys here know rythm!
In the evening, before the children of the orphanage went to bed, we went over there to do a bit of dancing with them :-) We taught them Waka Waka and the Macarena, and that was so much fun! They loved it, especially the Waka Waka song :-) Who knows, if internet is less slow one day, I'll upload a movie of the kids dancing!