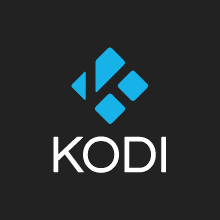 This is not some strange mantra, but some "nerd"-setup where a NAS (Network Attached Storage) provides MP3 files to Kodi (an Open Source Home Theater manager) which runs on an old Jelly Bean Android (mobile phone); Kodi is then controlled through Kore (Kodi Remote app) on my current mobile phone (a less old Android 5 phone).
All in all a bunch of buzzwords that were cutting edge not too many months ago.

With the purchase of a new TV, we moved our desktop computer that was hidden somewhere out of the living room. With that, it was time to see if I could use some of the old stuff that was collecting dust in the basement could be put to use: I didn't want to use the TV as a music player.
I found an old NAS (QNAP TS-201, 2006?) and gave it two disks and our entire MP3-collection, and set it up as a uPNP server so that it would serve those files to whomever who would want access.
I then installed an older version of Kodi (successor to XBMC, the XBox Media Center software) on a super old Samsung XCover (2013), and taught it to get files from the NAS. And finally it was time to install the current version of Kore, the remote app for Kodi, on my normal phone.
Finding this specific combination took a while, so the search phrase here is: remote control mobile audio player from another mobile. Remote control an Android from a PC over Wifi did work, but not as well as the other. I'm in awe that Kodi runs so well on such a little and old ARM-based phone. Check it out for yourself: https://kodi.tv/
Not having to sift through literally hundreds of CDs to find one track is worth the while. Those CDs can now be stored in our basement and collect dust there. The only value they now have is that they are the licenses we need to listen to the music – but that is for another topic.