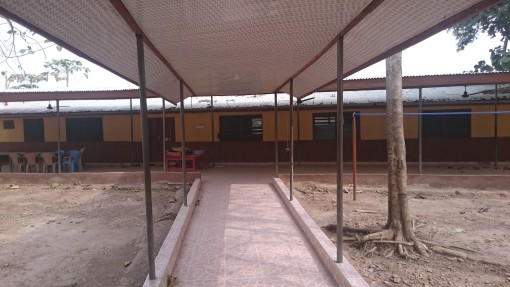 Already our second day here. The kids made new friends already, we met up with old friends again and we've been to Sunyani (closest city) for shopping some equipment, groceries etc.
The house we're living in is huge, it would fit at least 2 more families.
This is our livingroom, Krister and I just played badminton in here ;-)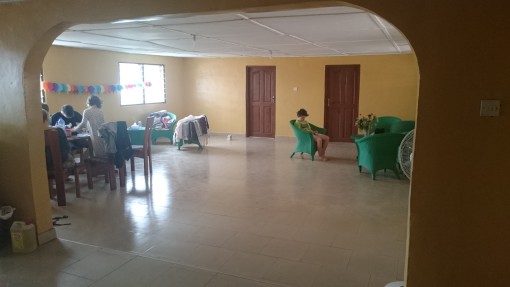 The kitchen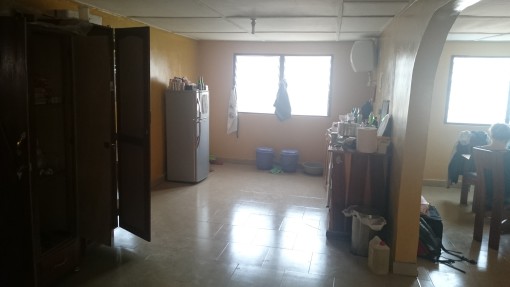 The bedrooms are also very spacious. There's 4 of these rooms, with each there bathroom.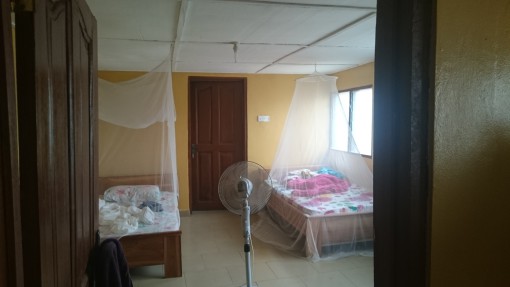 The view towards the orphanage