As you probably know by now, we're in Poipet, helping out at the YWAM base here. In the past 2 years the team here has built up a great base and lots of connections with neighbors and Khmer people all over the city. They have taught English, organised fun community nights, volunteered at the hospital, worked with other missionaries, connected with local churches, done kids ministry and just loved on the people around them.
They have sown into the Khmer people's lives and shared God's love!
This upcoming January, the first ever DTS will run here at the Poipet base and there are several Khmer people wanting to get to know Jesus and do a DTS! This is such awesome news!
The people are ready and hungry.
But, to be able to do a Discipleship Training School, they will needs some funds to pay for their fees (housing, food, tuition and outreach). Some of them might have some savings, but most of them don't.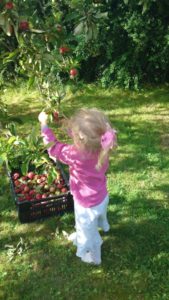 So basically….
we see the ripe fruit falling from the trees and we don't have the basket to catch it!
(get it? ;-) )
The UofN Poipet needs your help picking and catching the Khmer fruit.
Would you consider helping Khmer students to do a DTS, get to know Jesus, be discipled and go out and teach, help and disciple others?
The fees for 1 Khmer student is $400 for 3 months of lecture fees, this will include housing and all meals. Outreach will be an additional fee, anything from $800-3000, depending on the location.
If you want to donate directly to UofN Poipet, please check here: http://uofnpoipet.com/about-us/contact/
If you prefer, you can also donate through us:
Bank transfer: 32013451809
Vipps: 95873763
PayPal: herbert@vliet.net
Please mention what you want your donation to go to (since we have more projects we're supporting), we'll make sure the money goes to the right place.
Thank you so much friends for supporting us and helping us sowing into the people of Poipet!
God bless you!